Our Services
Take the hassle out of worrying about arranging your car insurance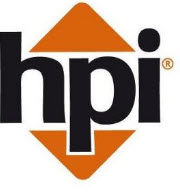 To show how much we appreciate your custom, we have teamed up with HPI to let you do what you never thought possible – drive away with your new car without any insurance.
We offer every customer, subject to approval, Drive Away Insurance. It's a fully comprehensive 5-day cover, which removes the hassle of you having to arrange your insurance before taking your car. When HPI Driveway was improved, all they had to do was listen to what we wanted…….and then give us exactly what we asked for.
5 day driveaway cover can be sorted within minutes.
Once the car is purchased, we will help you go through the application – it is so simple
Driveway cover can be Up to 10 years old
We can now offer our customers 5 days insurance cover on cars up to 10 years old.
From a name you can trust
Cover provided by HPI Driveaway is arranged by one the UK's largest high street insurance brokers. And there's no pressure to take out a full annual policy.
Great benefits for our customers
Driveaway the same day
Cover notes emailed within the hour
5 days cover, a whole week to sort out your annual policy
For cars up to 10 years old
Cover arranged by a name you can trust
Take the worry out of buying a car with a Hpi report, which we offer to all our customers for peace of mind that you are buying a genuine car.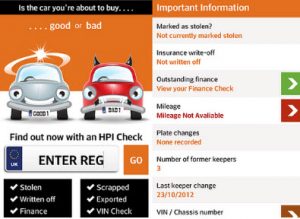 Why you need a Car History Check
1 in 3 cars we check has something to hide. From an insurance write-off to a mileage discrepancy.
1 in 4 cars we check has an active finance agreement or loan against it and more than 41 per day are identified as stolen.
1 in 5 cars has had its number plate changed. There are also 200,000 stolen log books in circulation.
1 in 20 cars we check has a discrepancy with its mileage meaning it may have been clocked.
Over 760 cars Hpi check are uncovered as an insurance write-off on a daily basis.
The HPI Check will protect you against all these risks and much more.
*HPI report included in the sale
** 3 months bronze level warranty wise warranty included in the sale – upgrades available so please enquire on the extra levels and cost
***Subject to a small fee and approval
****Subject to activation 
Opening Hours
| | | |
| --- | --- | --- |
| Monday | | 9.00-18.00 |
| Tuesday | | 9.00-17.30 |
| Wednesday | | 9.00-18.45 |
| Thursday | | 9.00-17.30 |
| Friday | | 9.00-17.30 |
| Saturday | | 10-00-17.00 |
| Sunday | | 11.00-16.00 |
WE OPERATE ON AN APPOINTMENT BASIS.
NOTE – WE WILL TRY TO ACCOMMODATE OUT OF THESE HOURS IF NECESSARY, PLEASE RING PRIOR TO APPOINTMENT AND WE WILL DO OUR BEST TO HELP WITH THIS.